Sifnos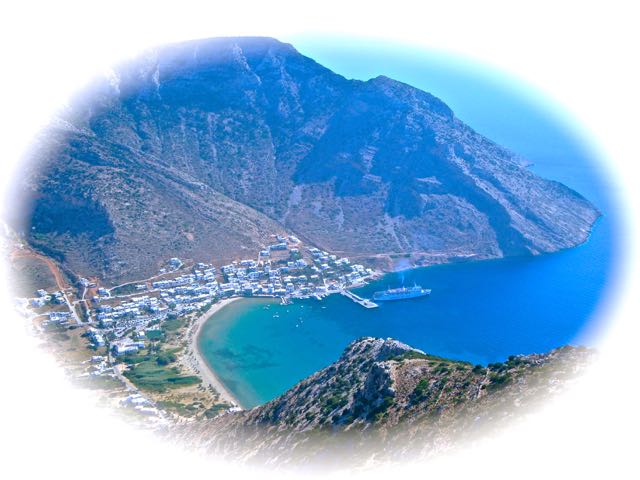 If you are looking for that perfect Greek island with a balance of beautiful beaches, low-key nightlife, white Cycladic villages, low-impact tourism and maybe the best food in the Cyclades, then look no further than Sifnos, where I have been coming for over thirty years. Just three hours from Athens by High-speed or five hours by normal ferry, Sifnos is easy to get to and you may never want to leave. Most people who visit Sifnos return again and many make it a yearly sojourn, while some go as far as to buy houses here and call it home. With easy year round connections to Milos and Serifos, and summer connections to Santorini, Mykonos, Paros and Naxos it is the perfect island to include in your island-hopping itinerary. Start with my Introduction to Sifnos and then visit the towns, beaches and other pages of my favorite Greek Island using the links below. If you have any questions you can e-mail me. If you like this page please share it with your friends.
-
Matt Barrett
AEGEAN THESAURUS TRAVEL
Visit this helpful site for Hotels, Villas and Transportation on Sifnos and other Islands. Aegean Thesaurus is not just the best travel agency on Sifnos. They are one of the best and most professional Travel agencies in Greece!

Use Ferryhopper to find all direct and indirect ferry routes for the islands of Greece, Spain, Italy & Turkey, compare ferry companies & prices, and book cheap ferry tickets with no hidden fees in one go!
Helpful Travel Information

Help Support Matt's Greecetravel.com
Do you enjoy using my site? Have you found it entertaining as well as useful? If so please show your appreciation by booking hotels through Aegean Thesaurus Travel or using the links found on my Sifnos Hotels page. The small comission I make on the bookings enable me to keep working and in most cases you won't find them any cheaper by searching elsewhere. You can also book through Booking.com's Sifnos page

Join Matt Barrett's Greece Travel Guides Group on Facebook for comments, photos and other fun stuff. If you enjoy this website please share it with your friends. If you are appreciative of all the free information you get on my websites you can send a donation through Paypal