Lesser Known Islands for 1st, 2nd, or 3rd Time Visitors to Greece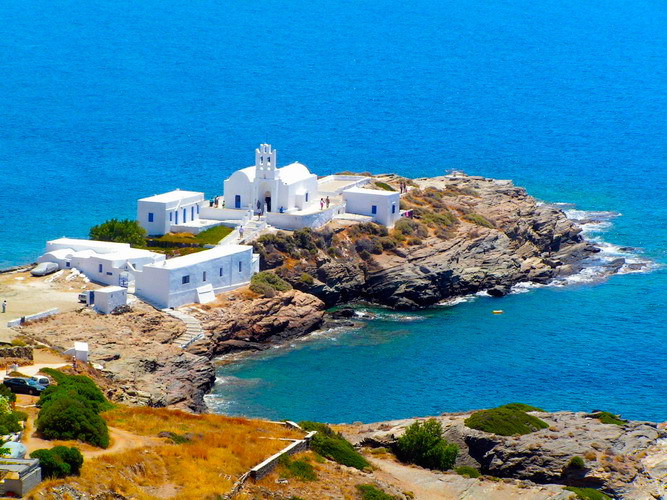 This page is for those who don't want to follow the beaten path, either because they have already followed it, or they are the type of people who normally don't. (I only say second and third time visitors because I assume by the time you have visited Greece four or more times you know where you want to go and you won't need me to tell you). It is also for the first time traveler who wants to visit a Greek island that will give him a feeling of traditional Greece, and even though they may feel that the popular islands should be seen, they are willing to take the chance that they will come to Greece again and see them another time, maybe in the off-season when they are not so crowded. This page is also for those people who visited the popular islands in the distant past and have not been back since and want to go somewhere that will remind them of how the islands were in the good old days before mass tourism. For these people an island like Sifnos is a good choice and one of my two or three favorite islands (along with Kea and Lesvos). Sifnos can be done in combination with Milos (which has spectacular Santorini-like views), and Serifos (which has some of the best beaches in Greece) because there are daily connections and if the ferry gods are smiling upon them they can even get to Santorini if they feel strongly that they must. For those people working with Aegean Thesaurus Travel is the best option. They can book the same hotels in Athens and mainland tours as the other travel agencies but they are located on Sifnos and specialize in these islands. So if you wanted to have an itinerary similar to the popular islands page but experience the elusive 'real Greece' you would replace Mykonos with Sifnos and Santorini with Milos and you would have a holiday with spectacular views, wonderful beaches and great food but with fewer tourists and a much lower price. You can get to Kythnos too which also has some spectacular beaches but the ferry may not go every day. A couple lesser known islands which can be combined with Sifnos are Sikinos and Kimolos.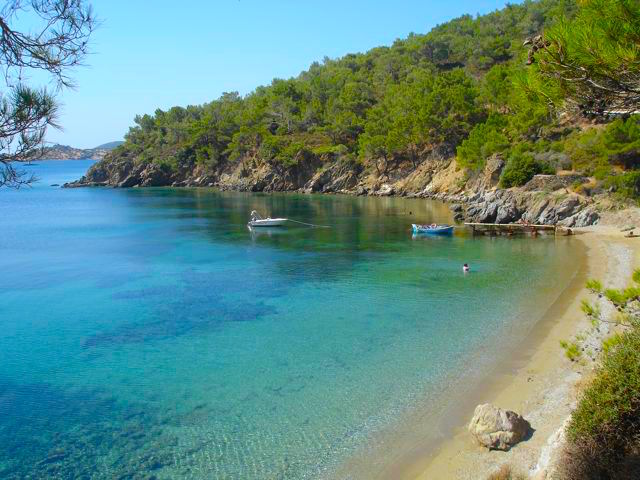 The other option is Lesvos, my other favorite island which is in a class all by itself. Lesvos is a big multi-faceted island with terrific beaches and great food, mountains, forests, hot springs and tradition. The only drawback is that you really can't visit any other islands easily with the exception of Chios next door. But that's OK because there is more diversity on Lesvos then you will find on all the Cyclades put together. Plus you can shoot across to Turkey for the day. So those doing Lesvos would want about a week there and then a couple days in Athens. Lesvos can be booked through any of the travel agencies in Athens or on the island. A rental car is recommended. I stay at the Hotel Aphrodite Beach on Vatera beach but many people prefer Molyvos or Skala Eressos. So for Lesvos you would have it sandwiched in between your days in Athens. The Turkey excursion you would book on the island.
So assuming you were coming to Greece for 10 days and doing a day trip on the mainland a sample itinerary would look like:

Day 1: Arrive in Athens. Visit the Acropolis in the late afternoon, walk around the Plaka.
Day 2: Day-trip to Delphi or Nafplio. (You need an overnight to see Meteora)
Day 3: Early morning ferry to Sifnos
Day 4: Sifnos
Day 5: Sifnos
Day 6: Ferry to Milos, Serifos or Santorini
Day 7: Milos, Serifos or Santorini
Day 8: Milos, Serifos or Santorini
Day 9: Return to Athens
Day 10: Fly Home
All you have to do is contact one of the Greek Travel agencies and give them this itinerary. If you wanted to do this itinerary with one or more of these sample islands Aegean Thesaurus Travel is your best bet. If you use their Create-an-itinerary page and fill in the form they will come back with a price within 24 hours.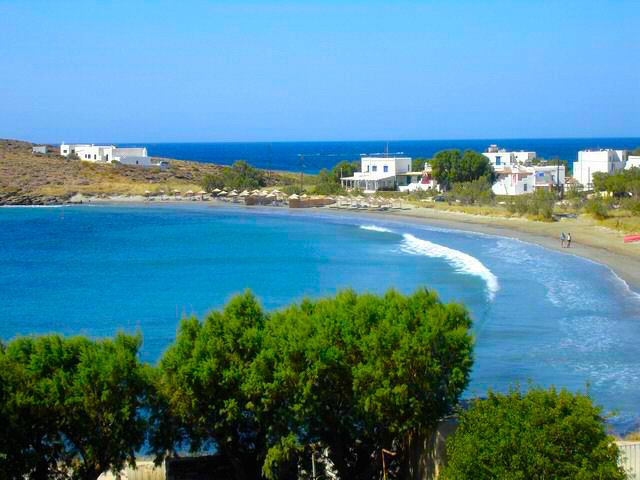 There are other island combinations that you could do with this sample itinerary. Instead of doing Sifnos and Milos you could do Syros and Tinos(photo) which are 2 islands very close together and as different as two Cyclades Islands can be. Or you could do either of those islands with Mykonos or Andros because all those islands are on the same ferry line. Syros is interesting because it is the capital of the Cyclades so even in the winter there are people out eating and drinking and shopping. Also because it is the capital of the Cyclades and that is where the courts are people have to come here for official business to get paperwork, licenses and sue people, so they have their own little subsidized ferry system that connects Syros to all the islands. However the ferries run a different schedule every day and don't go to the same islands. So you can do Syros with just about any island but you have to plan very carefully. If you want to do the Ionian Islands you can do Zakynthos and Kefalonia using the above itinerary example because they have ferry connections. You can also do Kefalonia with either Lefkada or Ithaka. But you can't really do these islands with Corfu unless you rent a car and drive to Lefkada. There may be a boat between Corfu and Paxos and some years there is a seasonal ferry that connects the Ionian Islands.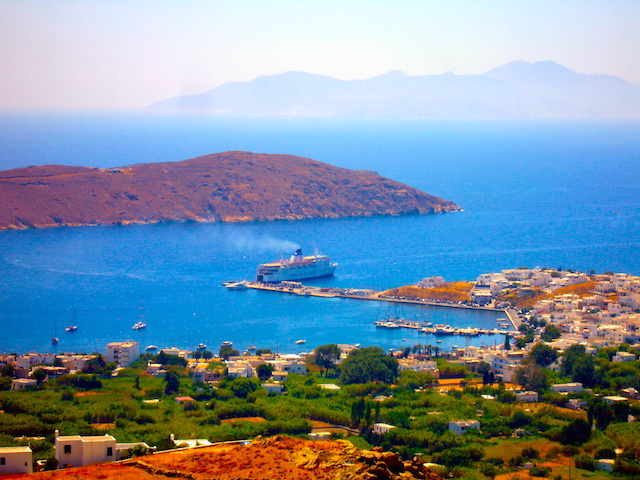 Fantasy Travel actually has a few itineraries to these less popular islands on their Greek Island Hopping page for example Tinos-Syros-Naxos . Or you can choose your primary island and then ask them which islands it is possible to do in combination with it. You could probably choose one of their Greek Island-hopping Programs and add Milos, Serifos (photo), Sifnos, Ios or Santorini or any island you want (Don't worry... if it is too difficult an itinerary they will tell you.) Fantasy offers a Serifos-Sifnos Program too but my feeling is that if you are going to include Sifnos as one of your islands then you should use Aegean Thesaurus since they are based in Sifnos and will have better rates and more hotels. You can use their Create-an-itinerary Form to request Sifnos with any other islands.
Hopefully you have found this page helpful. If not just contact me and tell me what kind of a person you are and I will tell you what to do. If you want to book on your own you can do so using Matt's Hotels of Greece page.