Need Help Planning Your Greece Holiday? You came to the right place!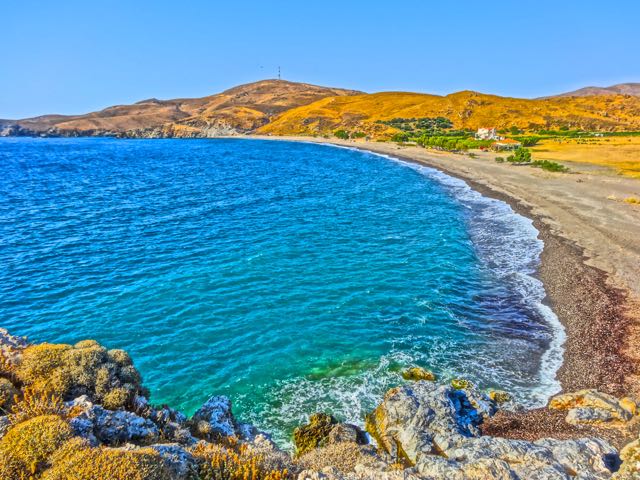 So many people find planning their trip to Greece confusing even using my Greece Travel Guides. Many e-mail me, overwhelmed with the choices, and ask me to suggest what they should do. Rather then write an individual itinerary for each person who asks, I have made this page with suggested ways to spend your holiday in Greece. If this is your first visit to Greece and want to do the basic Athens-Santorini-Mykonos Greek Island combination then click on the first link: Popular Greek Island Holiday. For those who want to do something more off-the-beaten-track click on the Less Known Greek Islands Itinerary and the Peloponessos & Mainland. The other pages are helpful suggestions and add-ons for any kind of traveler to Greece. Any of these suggestions can be taken to one of the agencies and customized to suit your own personal taste and time-frame. I have also included several of the most popular itineraries from Fantasy Travel. If you are still confused you can still e-mail me. If you find this site useful please share it with your friends on Facebook or whatever social media you are addicted to.
Suggested Greece Itineraries:
Create Your Own Itinerary: You can use my Create-an-itinerary form to choose islands, transportation, hotels, tours and more to put together your own Greek island itinerary with the help of a Greek travel agency, with no obligation to buy. Try it. It's fun and it will also help you clarify in your own mind some of the things you would like to do.
And for those who prefer to do it themselves..... You can find hotels in Greece by location, price, whether or not it has a swimming pool, and see photos and reviews by using this link to booking.com. Excellent prices and many hotels you can book and then cancel with no cancellation fee. For those who want to book without using a travel agency this is the best way to do it.

Easy Greece Travel for Seniors
Fantasy Travel's Seniors Winter Special features Athens, Meteora, Delphi, Myceneae, Epidavros, Nafplion, Olympia and the Saronic Islands in a program designed specially for retirees and senior citizens. If you have mobility issues or you are that age where you just want to take it easy and enjoy Greece without climbing stairs and mountains this is a good choice for you.