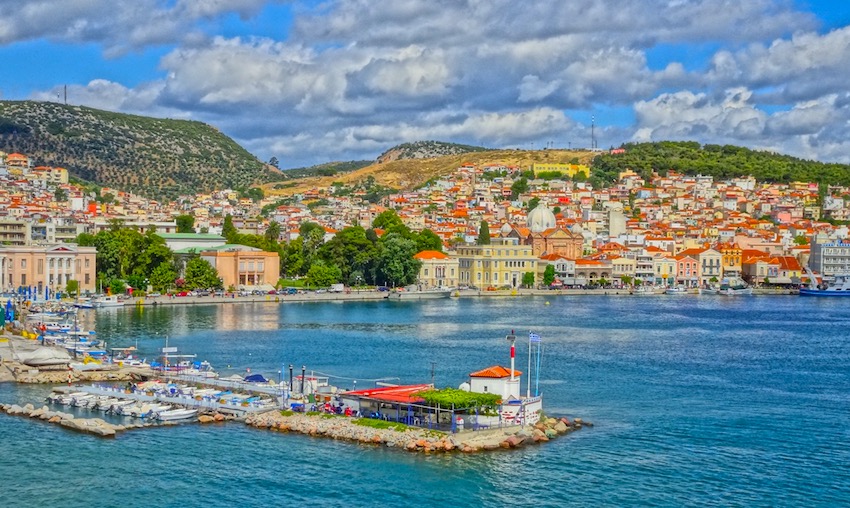 Lesvos: More Than Just Another Greek island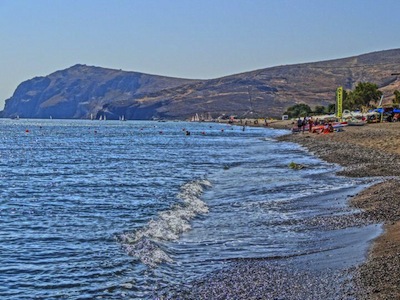 I love this island, also known by the name of Mytilini, the name of the main city, which is the port where most people will arrive either by boat or plane. Great market in the center of town. The island has the best food in Greece, especially seafood. Famous for ouzo and sardines. Try Dimino and Gianatsi which are my favorites and are distilled in the traditional way. The sardines come from two big bays, Yera and Kaloni. Skala Erressos is the birthplace of Sappho. It's one of the best beaches in the world and a popular family destination as well as alternative travelers meaning in this case gay women, spiritually-minded people and poets. It also has some of the best restaurants on the island and cafes and bars right on the sea. One of the best towns for families with children since it has a long boardwalk and is basically car-free for the most part. Sigri is the place you go to get away from it all, a town on the western tip of the island with great beaches and restaurants and a cool breeze even on the hottest days. It's a popular destination for wind surfers and is close to the world's largest petrified forest.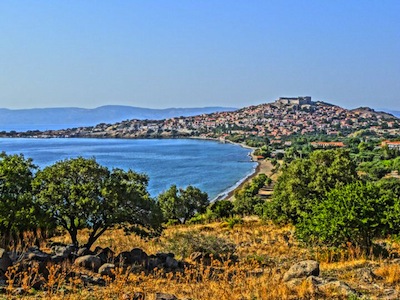 Molyvos is built around a medieval castle. Many foreigners, some visiting, some living there. There's a yoga center and other spiritual and cultural forums. Plomari is famous for having the best ouzo, and the strongest. Kaloni is the bird-watching capital of Europe and has more wildflowers then anywhere in Greece. The best sardines too. Thermal spas at Skala Thermi, Eftalou and Gera which people say can cure a variety of ailments. (They worked on my back). The beach at Vatera is about seven kilometers long one of the most beautiful beaches in Greece. The island is big. Too big for motorbikes. You will need a car if you want to explore but you can be perfectly happy without one. Lesvos is inexpensive ! You can save money by going here and have as much fun or more then you will elsewhere. You can also do day-trips and overnight trips to nearby Avalik, Turkey. Ferries leave Pireaus at dusk and arrive in Mytilini at 7am every day, stopping in Chios though in the last couple years they have added some faster boats that take about 7 hours. There is also an international airport so close to the beach that you can go for a swim if your flight is delayed.
See Lesvos: More Than Just Another Greek island which some people say is my best website

Check out the Hotel Aphrodite on beautiful and endless Vatera Beach. Canadian owned by a family with kids so if you are traveling with yours you know the value of having others nearby.

For houses and villas on Lesvos see www.greecetravel.com/villas
For hotels see my Lesvos Hotels page or search Booking.com's Lesvos Page
You can find ferry schedules and book tickets at www.ferryhopper.com