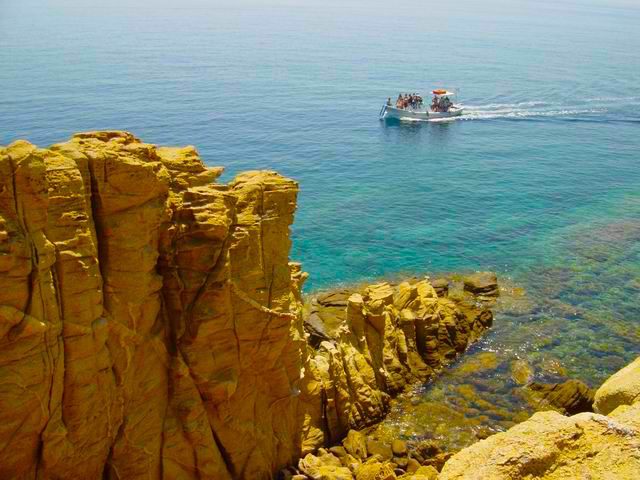 For more than half a century the Greek Island of Mykonos has been a Mecca for tourists and adventure seekers. It has been visited by just about every celebrity, sports figure, political leader, archaeologist, professor, college student, house-wife, fashion model, writer, musician, famous chef, architect and designer in the world and it is not an exaggeration to say there is something on Mykonos for everybody. Great beaches, fine restaurants, beautiful hotels, amazing bars and clubs and the widest assortment of people that you will find anywhere. Mykonos is fun for everyone. I first visited Mykonos in 1970 when there were only two discos and the cafes on the waterfront had the wood and cane chairs you now find only in the most remote village cafeneons. Back then we camped on the beach or lived in caves. Mykonos is now the center of Greek tourism. But don't let that keep you away. Most people who come to Mykonos say it was the greatest holiday they ever had, and spend their lives trying to return.
For assistance with Mykonos and combining it with Athens and other islands try Matt's Create-an-itinerary form which allows you to put together a complete itinerary and get a price back from Fantasy Travel with no obligation to buy.

Use Ferryhopper to find all direct and indirect ferry routes for the islands of Greece, Spain, Italy & Turkey, compare ferry companies & prices, and book cheap ferry tickets with no hidden fees in one go!

Explore the islands of Mykonos and Delos with a licensed tour guide.
Antonis is a certified guide specializing in private tours. In the last 10 years, he has been guiding small groups and individuals on the islands of Delos and Mykonos during the summer time. In the winters, he spends his time between Syros and Naxos, where he organizes private tours for hikers to explore the unique nature and culture of the Cyclades. Antonis has been recommended by both Matt Barrett and Rick Steves and can be seen on Rick's program. Whether you are coming to Mykonos for the day on a cruise ship or you are coming for a week or more, the best way to make use of your time is with Antonis. And even if you have been to Mykonos and Delos before he is guaranteed to show you something new. Click here for more information

Fantasy Travel's Smart 7 Program combines 3 nights in Mykonos with 3 nights in Santorini and in between a 4 Day Greek Island Cruise to Patmos, Rhodes, Crete and Ephesus. It also includes 3 nights in Athens, Athens sightseeing tour, all transfers, breakfasts every day as well as other meals, and much more. For those who want it all, a cruise and more than just a short visit to Greece's most popular islands, this is the way to go. Click on the above link for more information and prices. You can also find many other cruises that include Mykonos on Fantasy Travel's Cruise Page which sail from March to October and have prices to fit any budget. The best cruises and packages from the best travel agency in Greece.
Help Support Matt's Greecetravel.com
Do you enjoy using my site? Have you found it entertaining as well as useful? If so please show your appreciation by booking hotels through the travel agencies and the links found on my Mykonos Hotels page. The small commission I make on the bookings enable me to keep working and in most cases you won't find them any cheaper by searching elsewhere. You can also use the links to Booking.com's Mykonos Page who also give me a small commission and also Matt's Hotels of Greece Mykonos Page.
Join Matt Barrett's Greece Travel Guides Group on Facebook for comments, photos and other fun stuff. If you enjoy this website please share it with your friends on Facebook. If you are appreciative of all the free information you get on my websites you can send a donation through Paypal. Or you can use Venmo at venmo.com/Matt-Barrett-Greece