Volunteer for Sea Turtles with Wildlife Sense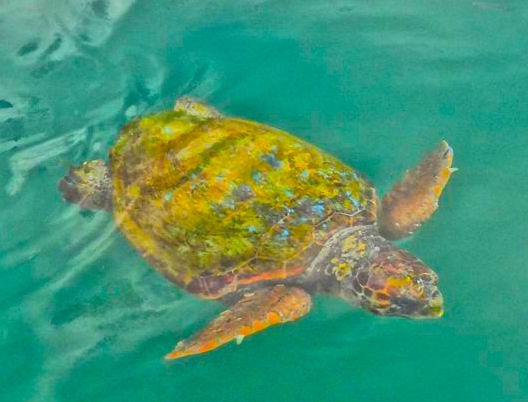 Become a part of an international team and help protect the endangered sea turtles of Kefalonia while getting hands-on field research experience, meeting new people, and having fun!
Every year, sea turtles migrate to Kefalonia to forage and reproduce. Female turtles lay their eggs on the sandy beaches of the island. Τhey make significant efforts to find the most suitable locations for their nests, but human and natural threats damage and destroy many eggs. The turtles themselves are regularly injured or killed by accidental boat strikes, entrapment in fishing gear, or after swallowing plastics. These threats push the sea turtles of Kefalonia closer to the brink of extinction.
The goal of Wildlife Sense is to study and protect the endangered sea turtles of Kefalonia and their ecosystems. To achieve this goal, they survey all nesting beaches to identify, study, and protect the turtles' nests, they monitor the population's health and behaviour, and identify threats and take conservation as well as legal actions to eliminate them.
Volunteers will gain valuable research experience, increase their knowledge in the field of conservation and improve interpersonal skills while exploring new places, experiencing a new culture and making lifetime friends. Most importantly, volunteers will be helping an effort to study and protect the endangered sea turtles of Kefalonia. Visit their website for more information