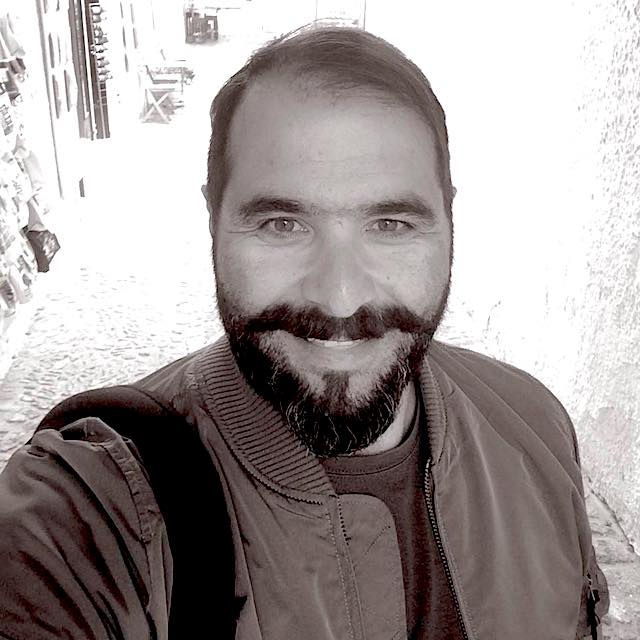 Santorini Food tour was created out of passion and out of necessity – a passion for food & Santorini and a necessity to share it with visitors of the island. With a long experience in tourism industry and guest relations, we believe that it is the "experience" which makes a holiday unforgettable and we really want you to experience the best.
Food is part of our culture and sharing is part of our food – and we are dedicated to turn you into a true Greek Food lover, if you are not one already!
Aristotle or "Aris" as the locals know him, is the driving force behind Santorini Food Tour. A fun-loving, passionate, opiniated, hospitable, loud talking Greek – Aussie who wants everyone to have the best time! Talks with his hands, laughs a lot, he is the soul of every company.
Aris will make sure, that you leave from the Santorini Food Tour not only with a full belly, but also with memories of a great, fun filled day and (probably) the best experience you have in Santorini!