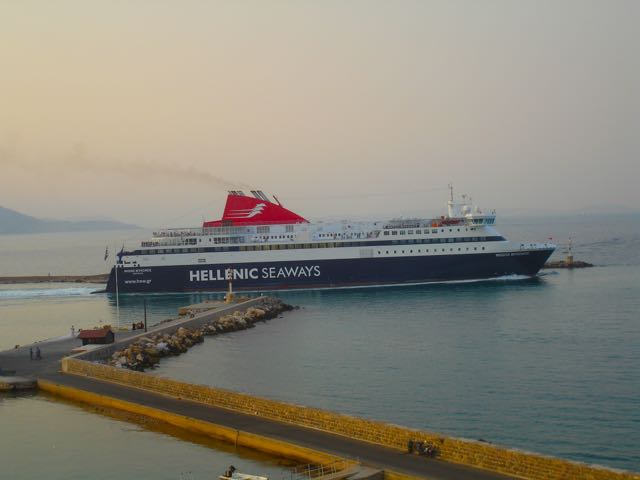 There have been boats in the past between Chios and Samos, Psara, Samothaki, Kavala, Alexandroupolis, Limnos, Ikaria, Thessaloniki, Kalymnos, Kos and Rhodes which go from once a week to several times a week. There was a boat once or twice a week from Lavrion, near Athens to the port of Mesta in Chios. Whether these boats will be running depends on the financial condition of the ferry companies that run these routes and the demand for them.
There are daily boats to Turkey and the small island of Innousses as well.
Chios has an airport with several daily flights to and from Athens on Aegean Airways.
Chios has a bus service that can get you pretty much anywhere you want to go and if you need to get closer there are taxis. But I recommend renting a car. Swift Rent-a-car in Athens has an affiliate in Chios.
As with all the islands I recommend using a Greek travel agency to book hotels, ferries and rental cars. You can also use my Create-an-itinerary form to put together an itinerary that includes Chios and many of the other Greek islands.