Are Travel Agencies a Thing of the Past?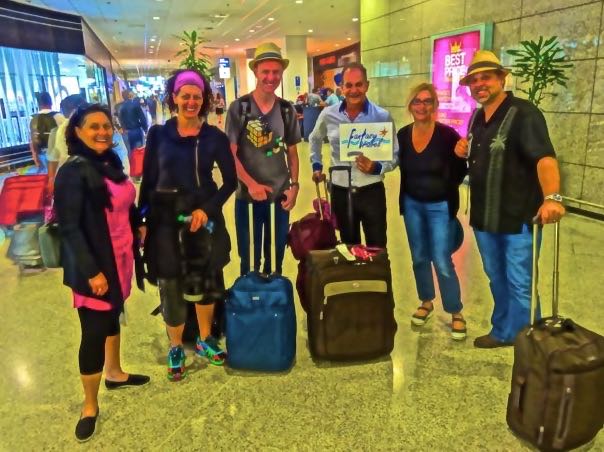 What is the best way to book your holiday to Greece? Can you really save by using auto-booking systems or by booking directly with the hotels? Are Travel Agencies a thing of the past? From my experience sites like Travelocity and Expedia are great for booking your flights but for booking hotels in Greece and arranging your trip it makes much more sense to work with someone who knows the territory. The number one cry for help I get is from people who booked their accommodations on their own and found themselves committed to hotels they could not reach because there was not a ferry that day or any day. What many people don't understand when they book hotels in Greece is that by booking directly with a hotel you are not getting a better deal or saving money. The travel agent does not pay the same price as you do for a hotel and add his commission. He pays less than you, in most cases a lot less. He is then able to offer you a price equal to or lower than the hotel offers when you book directly. The same with cruises and tours. The travel agent's commission does not come from you. In essence the hotel pays it by taking less money. So not only are you paying the same or less but you now have someone who can answer your questions, book your ferry tickets and assist you in planning your holiday.
Read my article Endangered Species about the Internet and the disappearance of the small personalized-service travel agency for more on this subject. Personally I think travel agents are an under appreciated and important group and if they get squeezed out of business by automated systems we are going to really miss them.
My Recommended Greek Travel Agencies...
That being said let me introduce the travel agencies in Athens that I have been recommending with confidence for years. There are hundreds of travel agents in Greece who have websites and with a good webmaster anyone can have an impressive site that resonates with efficiency and professionalism. The trouble is not all agencies are as impressive as their websites. These agencies are.....


Established in 1983 by Mr George Gerassimidis, Fantasy is a team of experienced travel agents, who insure each client has an unforgettable holiday in Greece. Specializing in the Cyclades Islands and cruises to the islands and Turkey, they offer numerous combinations of islands including hotels, ferries, transfers, excursions, cruises and can take care of all the details so you can sit back and enjoy the holiday instead of worrying about ferry schedules and tickets.
They have contracts with the most popular hotels and in many cases will have availability for hotels which are supposedly booked full and in all likelihood better prices. They have earned the reputation of being one of the most efficient and professional companies in their field, covering all aspects of travel to Greece, Turkey and Egypt. The Fantasy Travel office is conveniently located a block from Syntagma Square so you can easily meet with them for advice or to fine-tune your itinerary by adding tours and excursions. They are also happy to help you create your own specialized itinerary and in fact invented the Create-an-itinerary page that has become so popular with people using my website. Their website has dozens of suggested itineraries and different island combinations which can be customized to fit your taste. Visit George and his staff at www.fantasytravelofgreece.com or contact them with this form. Or see what others have said at www.greektravel.com/testimonials/fantasy.html