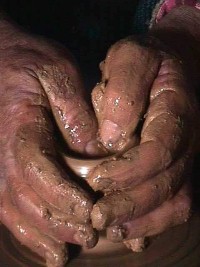 It is not known when pottery began on the island though it is mentioned by Theophrastus in the third century B.C.. The oldest pottery found dates back to the eighth century B.C. and Pliny makes mention of Sifnos ceramics in the first century B.C.

By the eighteenth century potters from Sifnos were traveling all over Greece selling and their ceramics and in many cases moved away from the island to become potters in other towns and islands such as Lesvos.

Today there are still many who practice the art of ceramics, just as their fathers and grandfathers have. The workshops are located in Vathy, Kamares, Platyialos, Cheronissos and Pharos, but there are shops where the ceramics are sold all over the island.