Ioulianos Restaurant Choices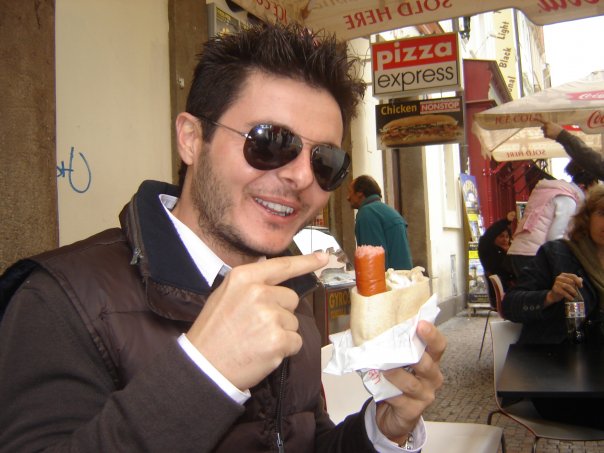 METAXY MAS: Located in the port of Tinos "METAXY MAS" offers a vast variety of appetizers and fresh fish. Don't miss the stuffed calamari with cheese and lahanontolmades (stuffed cabbage). Service is excellent.
BOUROU: Located in Stavros, on the beach. Friendly service, I like stuffed potatoes with cheese and ham and chicken with sweet bitter sauce. Good, friendly service.
KOUTOUKI TIS ELENIS: In the center of the port. Eleni (Helen) suggests always the dish of the day. Not to miss is the Tinos cheese with garlic and pork with vegetables and feta cheese. Low prices.
MIKRO KARAVI: This used to be an outdoor cinema and has beautiful garden dining with excellent choices of meat and vegetables dishes using all local ingredients with a gourmet touch by Antonis, the owner and chef.
THALASSAKI – Ysternia beach: On the sea, not by the sea, this restaurant has the most interesting dishes and is very similar to some of the modern-Greek cuisine restaurants you will find in Athens or even in New York City. Cheese with tomato sauce, fresh fish, or pasta with seafood. Expensive… but it worth visiting, at least once. Also try their sister restaurant/beach bar San to Alati which is a different style of cooking and a very good chef.
DROSIA – Ktikados village: Typical Greek tavern, with one of the best views at the Aegean. Meatballs, cheese-pies, and fourtalia (omelet with Tinos sausage and potatoes). Good prices.
ROKOS – Volax village: Tavern with appetizers and variety of meat on the fire. The scenery is nice, in a village that you must visit!!!
KATOI TAVERN – Falatados village: Located in the second biggest village of the island, Falatados, Katoi used to be the basement of a building older than 300 years, restored upon the traditional architecture of the island. The best place to taste grilled meat. Not to miss is kokoretsi, katoi special (bacon with cheese and peppers). Two verandas for summer, great interior with fire place for the winter. Fair prices and good service.
MARATHIA RESTAURANT - Located in Agias Fokas Beach has probably the freshest fish you can get on Tinos along with local specialties.
PORTO RAPHAEL RESTAURANT: You know all about it…… Matt Barrett's favorite hotel in Tinos. Artichokes, home made Tinos cheese, eggplants with cheese and tomato sauce in the oven, fresh fish. Come see us!