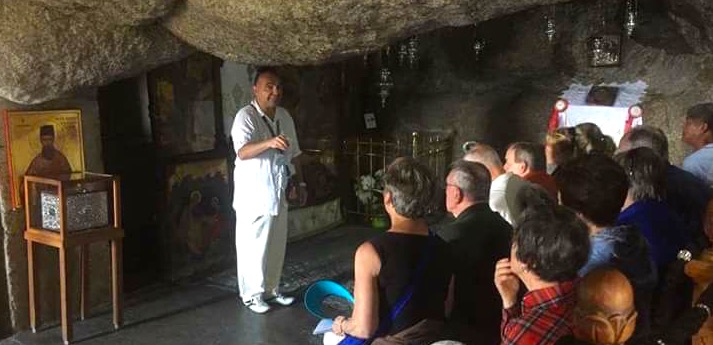 My name is Nickolas Alafakis. I was born on a Greek island, the second biggest, Euboea, in 1966. I spent most of my youth in Athens with my parents, studying Theology (Religious Studies) at the University of Athens. My second degree came from the School of Guides in Athens... so to speak, I am a Theologian and a licensed tourist guide. I have been living on another Greek island of the Aegean Sea, Patmos, since 1995, a divinely touched island, the island of John the Evangelist and his Revelation.
Being a Theologian and a tourist guide at the same time made my service very unique. I provide tours for individuals and groups, focusing on religion and history, the reason why so many people are visit Patmos, this small island of the Dodecanese.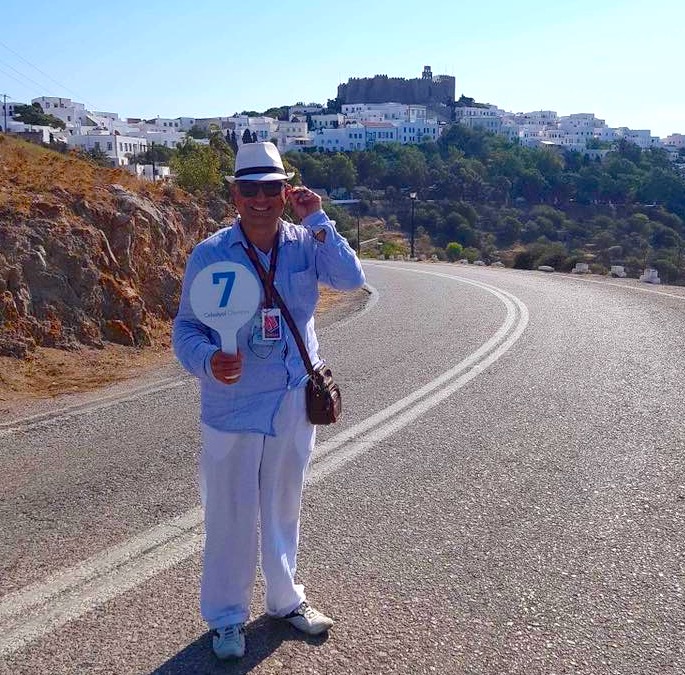 The highlights on Patmos are the Sacred Cave where Saint John wrote the Book of Revelations and the Monastery of John, a medieval castle which was built 10 centuries after Johnís arrival. The island also is a beautiful place with lovely beaches, and very special architecture in the capital city, Chora, which has been declared by UNESCO as a world heritage site. You will also experience some of the culinary delights of the island, and the rich traditions of the local people. Many VIPs also come so you could say that the place is a very cosmopolitan small society and you never know who you will see here.
For people with more religious interests , we also take you to other monasteries on the island, a nunnery and hermitages. And believe me when I tell you that when you come with me on a tour you will learn things you never knew, no matter how much you think you know.