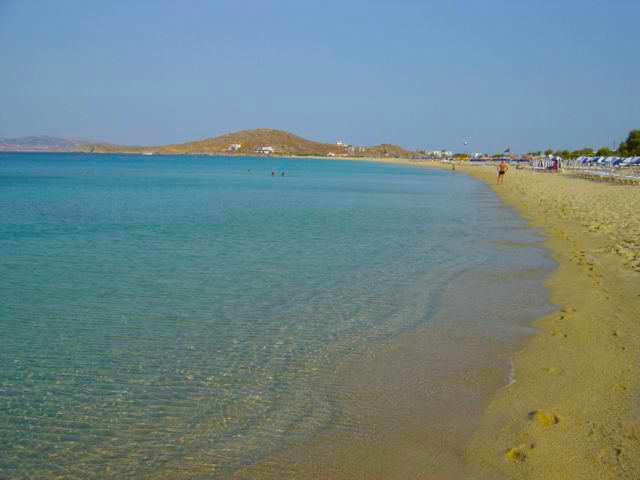 Naxos is big. You may want to rent a car, motorbike or bicycle if you plan on exploring the island. But if you are staying at a hotel on, or within walking distance of one of Naxos' extraordinary beaches you may not care if you see any more of the island. Naxos is truly blessed with some of the most beautiful beaches in all of Greece. Long stretches of golden sand and the most amazing color of blue sea you will ever see, many of them are not what you would call 'undiscovered'. But this does not detract from them, and in fact adds the enjoyment of 'people watching' to the list of water activities available. Some of these beaches are so long that you can find a degree of solitude, and if you have a car and an adventurous nature you can find something more complete. When you book your hotel be sure to ask which beach it is closest to and whether there is public transportation nearby. Most of the beaches are on the bus route and in the case of Agios Prokopis, buses are frequent and taxis are available and cheap.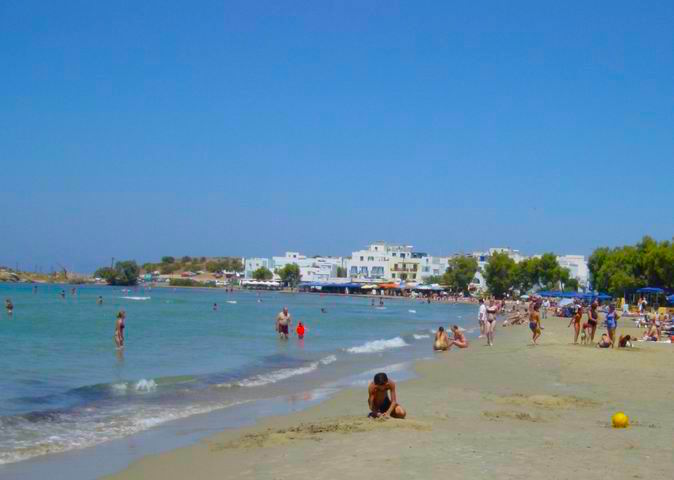 The beach of Agios Georgios or what the tourists call Saint George, is the main tourist area of the island and despite the number of hotels, restaurants, bars and tourist shops it is a very enjoyable place to be, if you like windsurfing, water-sports, people watching and if you have children because the sea is very shallow. For wind-surfers the far end of Saint George Bay is a center for the sport with several rental shops. Because of the northeastern and northern winds Naxos is known as one of the best places in Greece for windsurfing. The beach is a five minute walk to the center of Naxos town so if you want the best of both worlds stay in one of the hotels located here. Recommended hotels in Agios Georgios are the Hotel Porto Naxos and the Hotel Galaxy. On the other side of town is Grotta Beach. However when the north wind blows the waves are big and you should not swim here unless you are a good swimmer.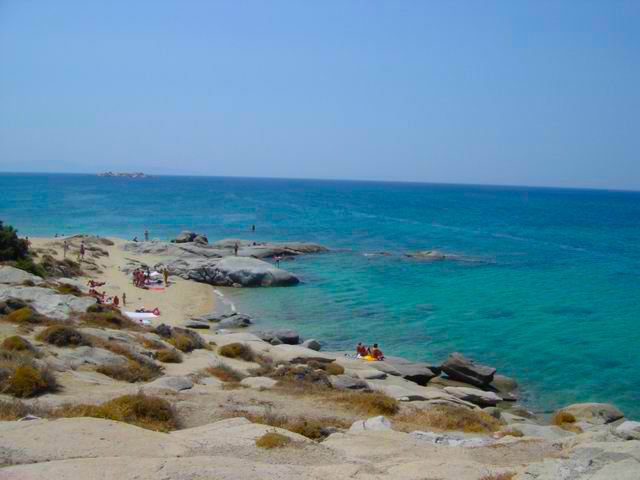 The beaches of Agios Prokopis and Agia Anna are a little quieter but also very popular and there are rows of umbrellas and beach chairs that you can rent. Many hotels provide them for free so ask if you are staying nearby. These beaches though crowded in places are long enough so you can always find somewhere semi-private. These two beaches are considered by many to be the most beautiful in Greece with clear turquoise water that makes every picture you take look like a postcard or an advertisement for a Caribbean holiday. There are plenty of seafood tavernas, cafes, bars, pizza and fast-food restaurants and a couple nightclubs on the beach so people staying in this area can have their share of nightlife without going to Naxos town. However should they want to, Naxos and the port are a five minute drive and there are frequent buses and taxis. There are a number of hotels available here including the Hotel Prokopis and the new Naxos Island Hotel which may be the nicest on the island.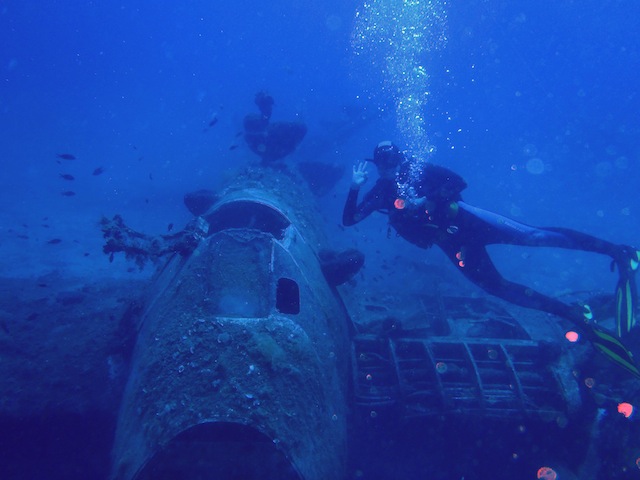 On Naxos you will find some of the most interesting places to snorkel and scuba dive in all of Greece. Just off of Agios Prokopios, is The "Lost Beaufighter", a British bomber aircraft which sank during World Word II. It is in pristine condition - to a divers delight it landed perfectly on its belly. It sunk to about 30m. Blue Fin Divers does a great tour of the boat - which takes only about 1.5 hours from getting to the shop to leaving. They also offer a lot of other great (from what I am told) dives around the island to sunken ships, undersea canyons and more. They also offer scuba diving courses for all ages as well as PADI certification courses and rescue courses. You can e-mail them for more information.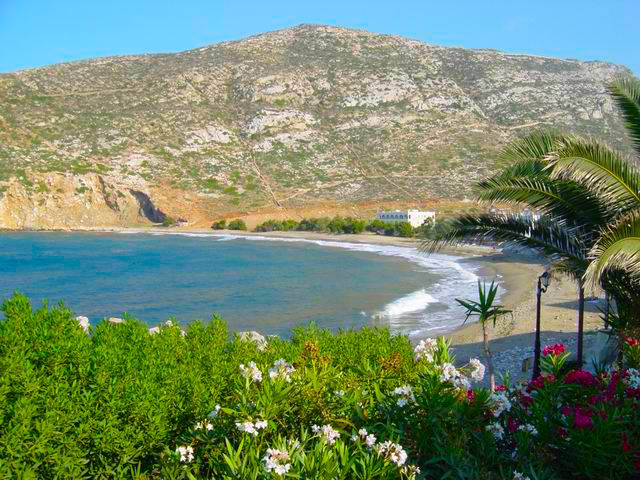 Further on, the beach at Plaka is considered by others to be the best beach on the island with about five kilometers of golden sand. Plaka is an unofficial nudist beach which means bathing suits are optional. However nudity is not required. In case you are wondering what is or is not accepted, generally women can go topless even at the most family beach. If you are in doubt, just look around and see how your neighbors are behaving. Further down the coast is the beach of Kastraki, rated the cleanest in the Aegean and over six kilometers long. Beyond that are Pyrgaki a long sandy beach and Agiassos. The town of Apollonos (photo), on the far northern tip of the island has a large sandy cove and some restaurants and hotels and the feel of being on another island altogether. There are several beaches on the east coast, some of which should be visited by 4-wheel drive vehicles. If you come down the northeast coast from Apollonos there are beaches at the end of many of the dirt roads that lead off the main road. Look for signs. Keep in mind that beaches facing north get a lot of wind and often have waves.
Many of Naxos beaches have been given the Blue Flag award by the EU.
You can buy inexpensive masks, snorkels and flippers at many of the mini-marts on the beaches. The snorkeling is best around the rocks and particularly away from popular sandy beaches.

See my Naxos Beach Photos

Use Ferryhopper to find all direct and indirect ferry routes for the islands of Greece, Spain, Italy & Turkey, compare ferry companies & prices, and book cheap ferry tickets with no hidden fees in one go!