Aglaia Kremezi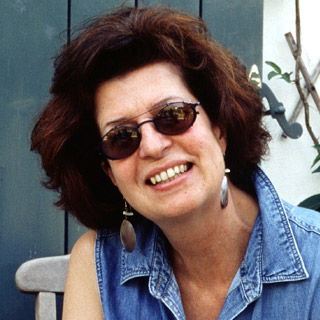 Aglaia was born in Athens and currently lives permanently on Kea. She is a journalist, writer, photographer and food columnist for the Sunday Athens paper Kyriakatiki Eleftherotypia and the Greek edition of Votre Beaute magazine. She is also a contributing author for the Los Angeles Times, Gourmet Magazine, BBC Good Food Magazine, Bonne Appetit, Food and Wine, Food Arts and other publications.

Her latest book The Foods of the Greek Islands, published by Houghton Mifflin, was chosen as the first of the year's best cookbooks by the New York Times and received excellent reviews from Food and Wine, Time, People and many other newspapers and magazines. Her first book, The Foods of Greece, published by Stewart, Tabori and Chang won the Julia Child "First Book" award, in April '94. Her next two books, Mediterranean Pantry and Mediterranean Hot, were both published by Artisan/Workman and later translated into Greek. She is part of the team of Master Chefs --together with Roger Verger, Michel Roux, Richard Olney and others-- creating a small illustrated collection of MEZE AND ANTIPASTI, for the series "Classic Recipes" published by Weidenfeld & Nicolson, in London. In Athens, she has also published two collections of her food columns that became best sellers in Greece.

She has appeared on Good Morning America CBS, and other major and local TV shows. In addition, she has taught at Macy's Degustibus, the French Culinary Institute in New York, and many other cooking schools in the US and internationally, promoting her books and authentic Mediterranean Cuisine. She is a menu and recipe consultant for Molyvos, a Greek restaurant in New York ( 7th Avenue at 55th Street ), which was awarded three stars by Ruth Reichl of the New York Times .

Cooking has always been Aglaia's passion. From her grandmother, her mother and her Kean grandfather she learned not just traditional recipes, but also got the knowledge and love for wild greens and herbs. She is an avid collector of cookbooks and recipes from all over the world, and especially on the various ethnic cuisines of the Mediterranean. She has presented papers to many world conferences, specializing in the history of ancient Greek and Mediterranean cuisines, and has served on advisory boards in the culinary arts industry.
Costas Moraitis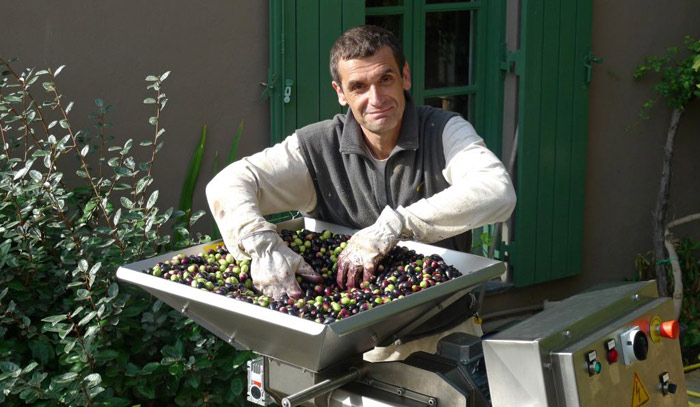 Several summers ago, Costas, with his wife Aglaia and their two dogs, Popie and Melech, loaded their small SUV and left their Athens apartment with an armchair tied on the car's roof. They set on their vacation to the newly constructed summerhouse on the island of Kea. They never returned to the city.
After his degree from the University of Athens, Costas got an MA in English from St. Michael's College in Vermont, and continued with Biblical Studies at Yale. He returned to Greece to pursue an academic career, and taught English for several years. In 1997 he published his first book translating from Coptic into Modern Greek The Gospel According to Philip . While he started his second book, a translation of the New Testament with historical annotations, Kea came up. On the island, while slowly working on his book and freelancing for travel magazines, he discovered that apart from papyri and ancient texts in obscure languages, there are shovels and axes, trees and bushes, wild orchids, aromatic plants and peace of mind. Digging and planting, constructing dry-stone walls and some of the family's furniture, he stretched and stretched this vacation as long as he could, until it stopped being a vacation and turned into a way of life. His wife consented, and the dogs were delighted…