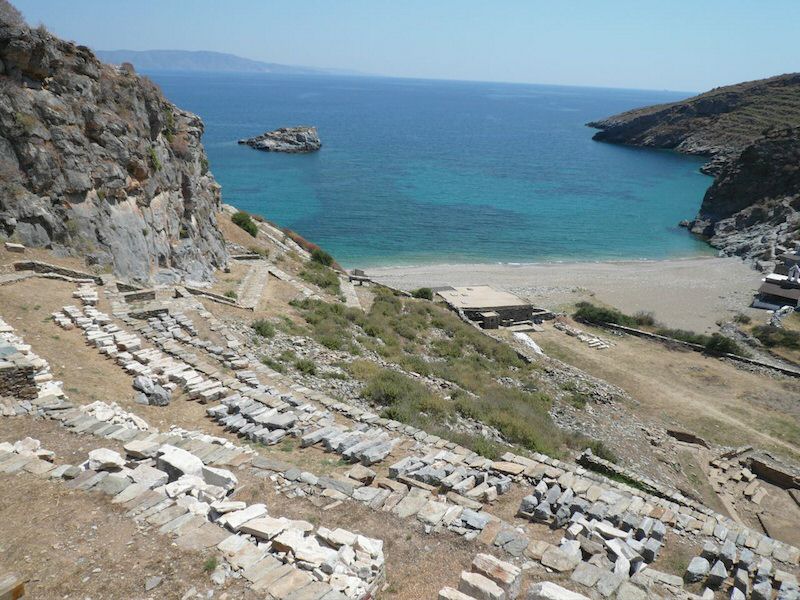 The reward is walking through an ancient city and swimming in some of the most beautiful sea you will have ever seen. It is a journey every true romantic should make at least once in his life though I have friends who do this trek every year.
Until recently the ancient site was left relatively untouched by archaeologists but over the last few years some restoration has been done on the foundations of the ancient Temple of Apollo, a Temple to Athina and an ancient theatre.
The alternative to walking back the way you came is to cross over the headlands where the dirt road ends at the last of three beaches of Kaliskia and maybe you can convince someone with a jeep to come and get you. But anything less than a 4-wheel drive vehicle you might not make it back up the mountain. However if you walk to Karthea in the morning and then leave in the late afternoon you should be able to walk all the way back in the shade.
Nicholas Demenegas has a donkey service for those who feel they can't make it on their own two feet. You can call him about trips to Karthea or anywhere arounbd the island at 697 646 9413.