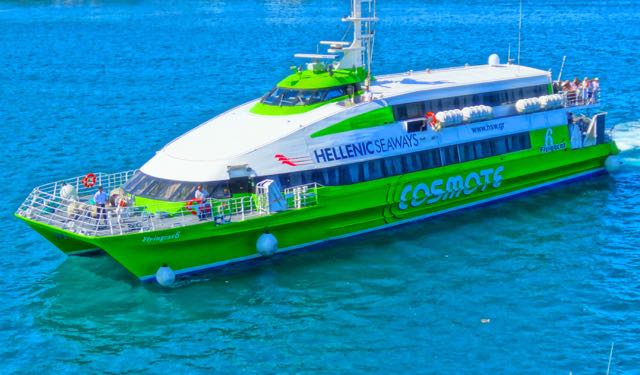 Hydra is one of the easiest islands to get to from Athens. Unfortunately the ferry companies decided it was not worth running them so now you are stuck taking the Flying Dolphins or the highspeed Flying Cat which also makes it one of the most expensive islands to get to. This may not be a big deal to you who are just going there and coming back, but it is a big issue with the islanders. For those who want to stop along the way you can also get there in installments, stopping in Aegina, Methena or Poros and taking the next boat and continuing your journey just as you could with the ferries. Only now after a couple islands you may have blown your travel budget for the week so if you want to see the other Saronic Islands as well you should probably go with the One-Day-Three-Island Saronic Gulf cruise that runs 364 days a year and visits all the Saronic Islands except Spetses. The Flying Dolphins and Flying Cats leave every two or three hours in the summer from Pireaus and take about an hour and a quarter to get to Hydra. The first one leaves at 8am and the last one around 7pm on weekdays and 8:30 on Friday. It's a good idea to buy your tickets in advance especially during the summer and on weekends. There are a couple larger high-speed boats, infinitely more comfortable than the Flying Dolphins though on such a short trip it really does not matter all that much. Once the ferry schedules are up you can find them and book your tickets at Ferryhopper.com and pick up your tickets in the port at one of the ticket booths right by where the boat leaves from.
If you arrive burdened with luggage don't worry about the possibility that it may be a climb to your hotel. The donkeys who mingle in the port are for the purpose of transferring you, your luggage or your kids to your hotel. Kids love them, at least I know I did when I was a kid. You will also notice the frequent comings and goings of the water-taxis. These are the daredevils of the island transportation world, or appear to be, though they are actually quite safe and can get you to where you are going fast. If you are staying at the Miramare, Kamini, Vlyhos or anywhere too far to drag your luggage that has access to the sea then this is the way to go. There is a sign with prices at the water-taxi stand. They will even take you to Spetses, Porto Helli, Nafplion and anywhere on the Peloponessos you can afford to go.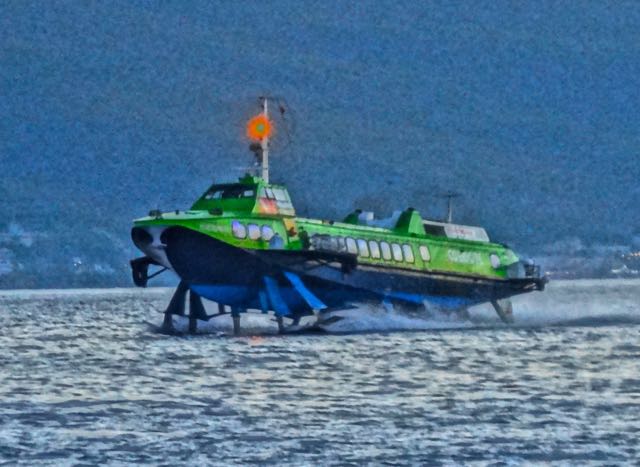 To leave Hydra I always preferred the ferry rather then the Flying Dolphin. You could sit outside and watch the sunset. You pass between Poros and the mainland and it is like taking a trip down a river. Unfortunately with this no longer an option you should go for the larger catamarans if there is one and the Flying Dolphins as a last resort. The first boat back to Pireaus leaves at 7:25 am and the last one leaves at 8pm though on Sunday night there is a later one. Make sure you get to Pireaus in time to get to your hotel in Athens, shower and go out on the town. Be sure to buy your tickets at least a day in advance for the Flying Dolphins or Flying Cats especially if you are returning on Sunday night. When you arrive in Pireaus there are usually taxis waiting if you don't want to take the metro or I recommend George the Famous Taxi Driver to get you to your hotel or the airport.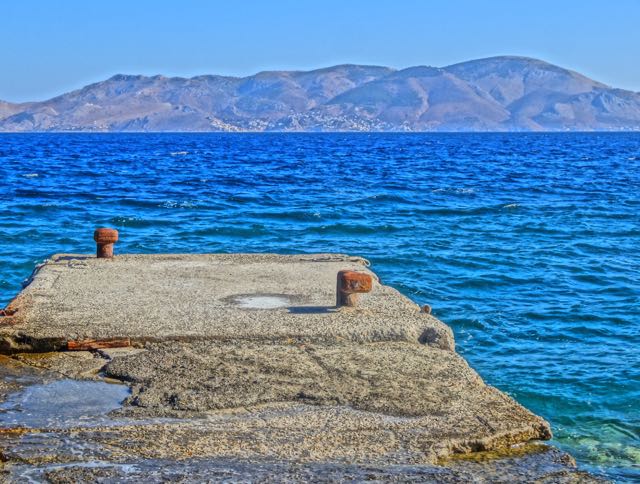 There is an alternative way of getting to Hydra. Take a bus or taxi to Hermioni or Porto Heli in The Argolis and you can catch the Flying Dolphin or Flying Cat several times a day. It is not a bad idea if you are staying in Nafplion, though it is a long bus ride and expensive taxi trip from Athens. You can also drive to Metochi, a small hole-in-the-wall town between Hermioni and Galata and there is a boat that leaves from a battered concrete dock and crosses directly across to Hydra every few hours in the summer for about 6 euros a person. The trip takes about 12 minutes. If you are driving around The Argolis and you just want to pop over to Hydra for a couple hours this is a way to do it. Many people who have houses in Hydra leave their cars here in the parking lot. Some people have left their cars and never returned to get them for whatever reason. If you plan to go back to the mainland through Metochi you need to arrange for a taxi to pick you up on the other side. The website for Hydralines is in Greek and is not a secure site but you can phone them at 6947325263 or e-mail them for the schedule or to make a reservation. If you have money to burn you can also come by helicopter which you can arrange through any of the Athens Travel Agencies.