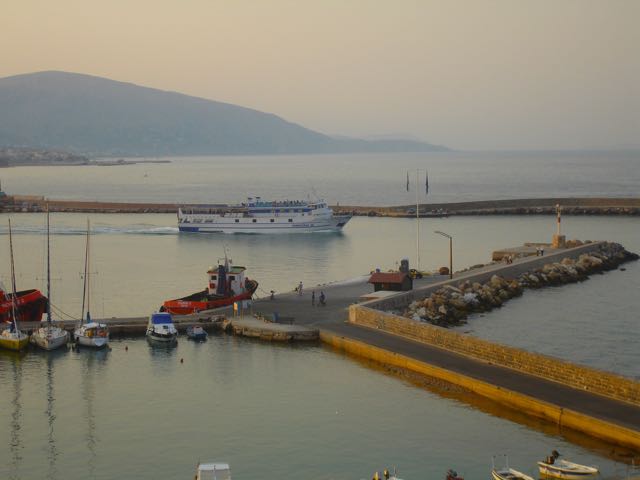 Chios is one of the closest of the Greek islands to the Turkish coast and there are daily excursions to Cesme and Ismir in the summer.
«esme is known for its healing mineral springs, beautiful beaches and historical importance. The name Cesme means fountain, from the large number of ice-cold springs in the area. The town has an excavated ancient Greek city from the 6th century BC formerly called Cyssus, a 14th century Genoese fortress, restored and enlarged by the Ottomans in the 16th century and much architecture from the Ottoman period. It is one of Turkey's most beautiful stretches of land, much of it agricultural, surrounded by clear blue seas.
Izmirís history goes back to 3000 B.C. and it had been an important city in Asia Minor, for a time the most important, up until 1922 when under the leadership of Attaturk, the Christian population, mostly Greeks and Armenians, were massacred and the Christian quarter burned to the ground. All that remained were the Turkish suburbs. Modern Izmir, the 3rd largest city in Turkey is a modern commercial and economic center with a few archaeological sites of interest, museums, and monuments. Among the artifacts worth seeing is the statue of Poseidon and Demeter in the Archaeology Museum. There are a number of Greek towns in the area, many deserted, the rest now 100% Muslim after the exchange of populations after the 'Asia Minor Catastophe' of 1922.
The boats to Turkey leave from the area near the Bourtze in the main port but you will need to buy tickets and get visas from one of the travel agencies in the port before you go.
For information about Turkey see my Turkey Guide