Local culture tours and classes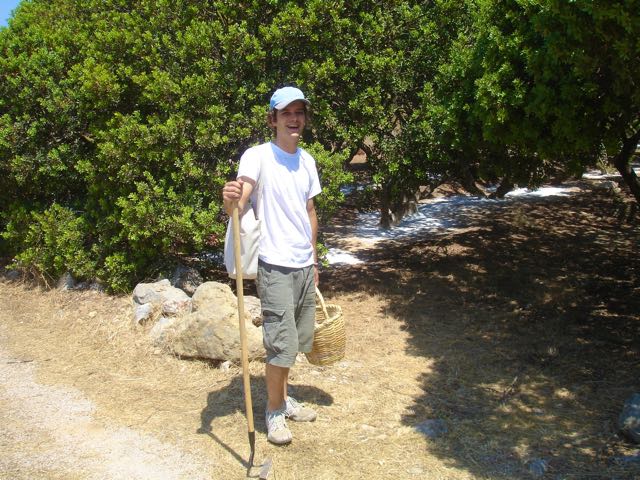 Our activities and excursions are designed to be entertaining, educational, mind opening, and safe. Several activities occur on a regular schedule, to allow you to become part of the village's daily life while allowing you to enjoy a vacation, and a number of activities are organized on demand.
Mastic - mystique: Participate in the cultivation of mastic trees. Young farmers guide you through all the stages in the process of the cultivation of mastic trees.
Getting ready for a " panegyri ": You may not become an expert dancer, but within one hour, you will have the knowledge necessary to join Greek folk dancing during Greek festivities in our village and elsewhere.
Squeeze the juice out part I: Join the local wine makers and harvest grapes, and, once barefoot, press the grapes…
Squeeze the juice out part II: Join us in olive picking, find out how a fungus benefits an olive and learn the secrets of extra virgin olive oil while watching its production at a local " liotrivi ".
The fig is on fire: Share with local experts the experience of producing ( and consuming !) souma, a local spirit at old - fashioned distilleries..
Missing your kitchen?: Learn about the local cuisine, ingredients, and spices in seminars, and practice the trade in hands - on cooking lessons.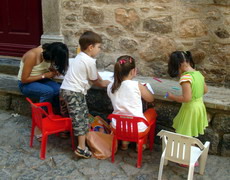 Little adventures: The youngsters may join us in lessons of Greek baking, folk dancing, sculpting and drawing.
Additional activities include creating a garden of organically grown local vegetables, visiting local wineries and other agricultural processing plants and bee hives, joining local fishermen in fishing expeditions, and hiking around the countryside where, depending on the season, grow mushrooms and local spices.
In addition, our office can assist you with room bookings, ferry tickets, and car rentals.
Finally, we also organize conferences, business meetings, and other events for professional organizations and businesses, in indoor and/or outdoor village locations appropriate for group events.
Reasons to return…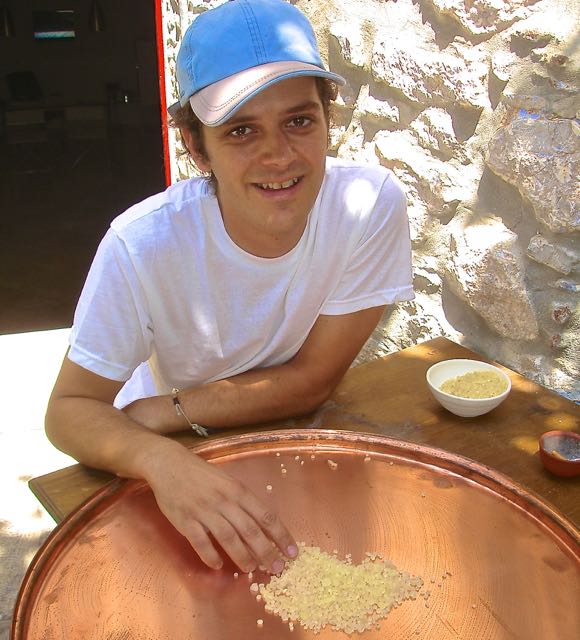 The locals engage in agricultural activities year round. So do we here in Masticulture. How are "souma" and "tsipouro" made ( local spirits )? How is mastic cleaned? What is oil acidity? Which are poisonous mushrooms? Find out during a fall/autumn visit to our village. In winter time, avoid freezing temperatures typical of other vacation spots by coming to our village. The winter is mild and you will get the opportunities for excursions and to mingle with the local farmers who are busy cleaning the mastic on their front steps until dusk. You are also welcome to assist them in pruning the olive trees and the mastic trees, that way you might earn the wood for your room's fireplace. If you are a spring lover you will love the "Clean Monday" festivities and the Easter atmosphere surrounded by the blossomed tulips and almond trees of the island. You will also have the chance to harvest wild herbs and spices and find some of the 76 documented wild orchids of Chios.
All the activities are performed with the care of your hosts, Roula, Vassilis and their friends, the Masticulture people in the village of Mesta. Contact them at info@masticulture.com